Ballon D'Or: Former NBA star Nash visits Griezmann & praises Messi as the best player [Details]
Basketball legend Steve Nash, part owner of Mallorca, is in Barcelona to watch his team's match at Camp Nou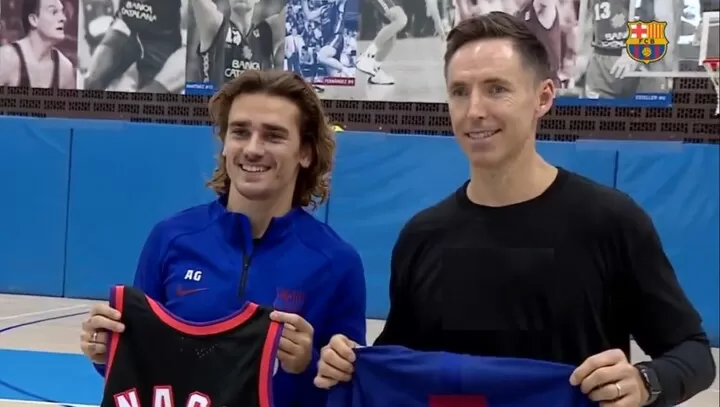 Steve Nash, twice MVP of the NBA and current owner of Mallorca, has been invited this Friday to the Ciutat Esportiva Joan Gamper and has met Antoine Griezmann, a great fan of basketball, in the previous game of his team against the Barça.
"I have come to meet Antoine Griezmann. It is a great honor for me to meet a world champion and a great Barça player, he also likes basketball so we will have fun throwing some shots, "said Nash.
"We are waiting for tomorrow's game. Seeing Mallorca at Camp Nou after five or six years in lower divisions is great news and we are very proud. In addition, we play against one of the best players in history - Messi."
"I am a big fan of Messi. Whenever I can I follow Barça matches from the United States. For us, playing with Mallorca at Camp Nou is a dream come true, "said Nash