Must see:Check out what Juventus striker, Gonzalo Higuain said after winning against Bayer Leverkusen
Gonzalo Higuain insists "it is always important" for Juventus to win, as they beat Bayer Leverkusen after already securing top spot in their Champions League group.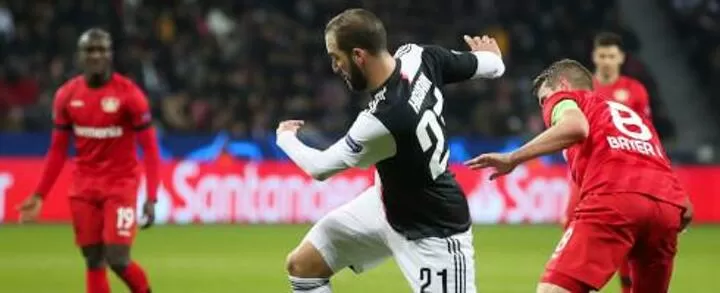 Cristiano Ronaldo and Higuain both made the most of Paulo Dybala assists for a 2-0 result at the BayArena.
"It's a difficult match in terms of attitude and motivation, because we were top and they were still challenging for qualification," Pipita told Sky Sport Italia.
"We struggled in the first half, but had the right approach and in the end we got the deserved victory.
"Winning helps to work better, we had two negative results against Sassuolo and Lazio, so it was important to win today and steady to ship, now we can go into this weekend's Serie A game with more confidence.
"It is always important for us to win, we are unbeaten in the Champions League group stage and that is positive."