#BBNaija: GhenGhen! "Erica Nearly Stabbed Her Ex Boyfriend With A Knife", Friend Reveals [Details]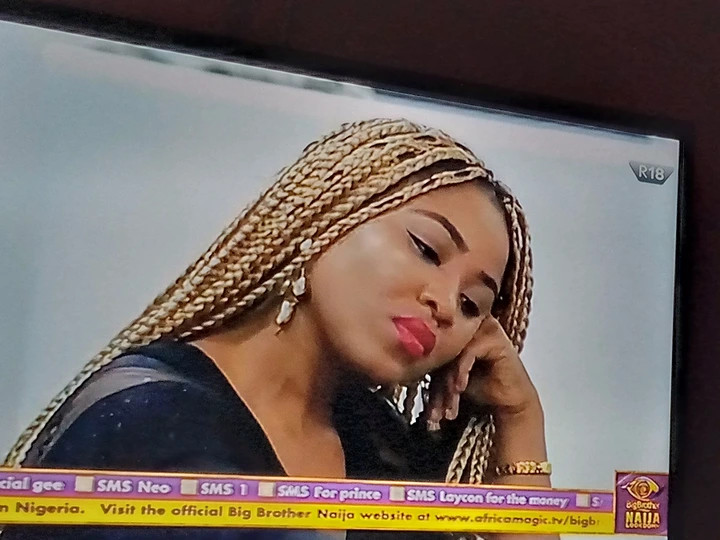 As different drama scenes come to play in the Big Brother Naija house, the things that keep following suit are reactions from several viewers. One of those whose comment got many replies and engagements was one made by Erica's former boyfriend's friend.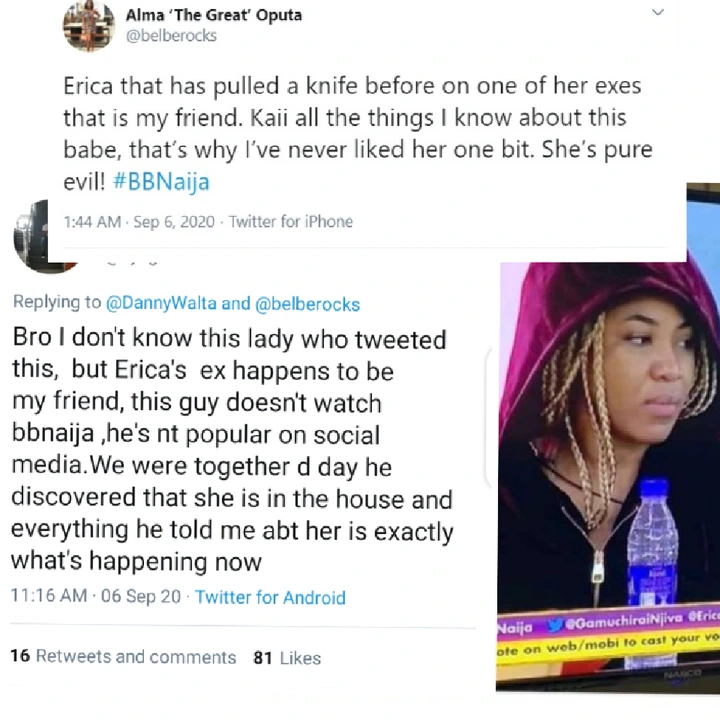 The lady who exposed Erica claimed that, Erica has nearly stabbed her ex boyfriend with a knife. Her twitter handle is "belberocks" and the tweet she made is seen below:
"Erica that has pulled a knife before on one of her exes that is my friend. Ohh, all the things I know about this babe, that's why I've never like her one bit. She's pure evil." This implies that Erica nearly stabbed her ex boyfriend with a knife.
Below is a pictorial evidence of the tweet: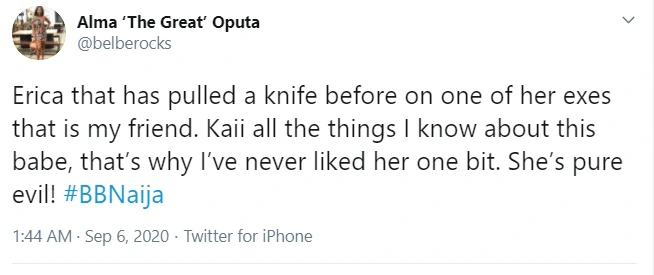 Aside this revelation made by this lady, several reactions followed her comment too because, many felt she was only trying to deviate fans of Erica from stanning their favorite girl but, another young man confirmed this saying that,
"Bro I don't know this lady who tweeted this, but Erica's ex happens to be my friend. This guy doesn't watch big brother naija, he's not popular on social media. We were together the day he discovered that she is in the house, and everything he told me abt her is exactly what's happening now."
See a pictorial evidence of the tweet below: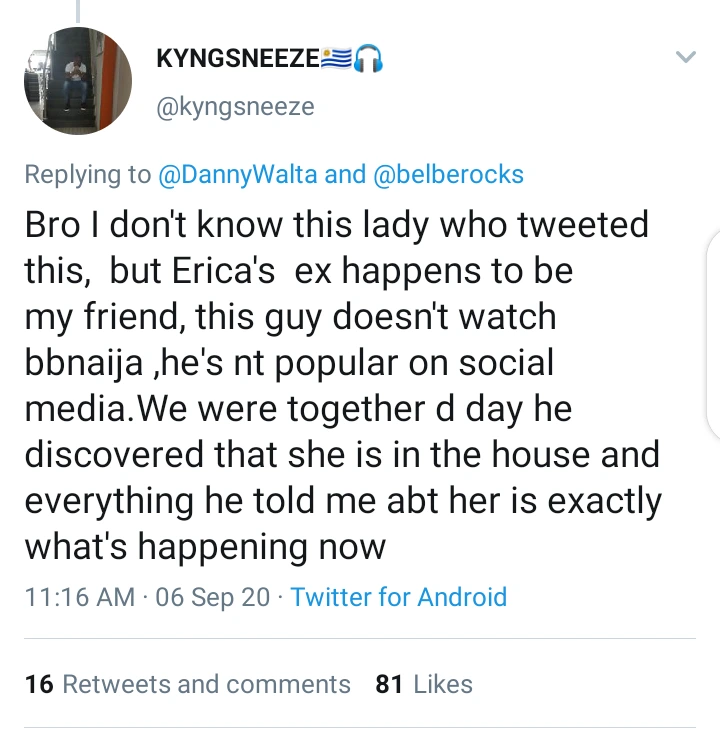 Erica's fans aren't agreeing in anyway to this claims because, they believe, their girl wouldn't do such. See what some of them has to say in screenshots below: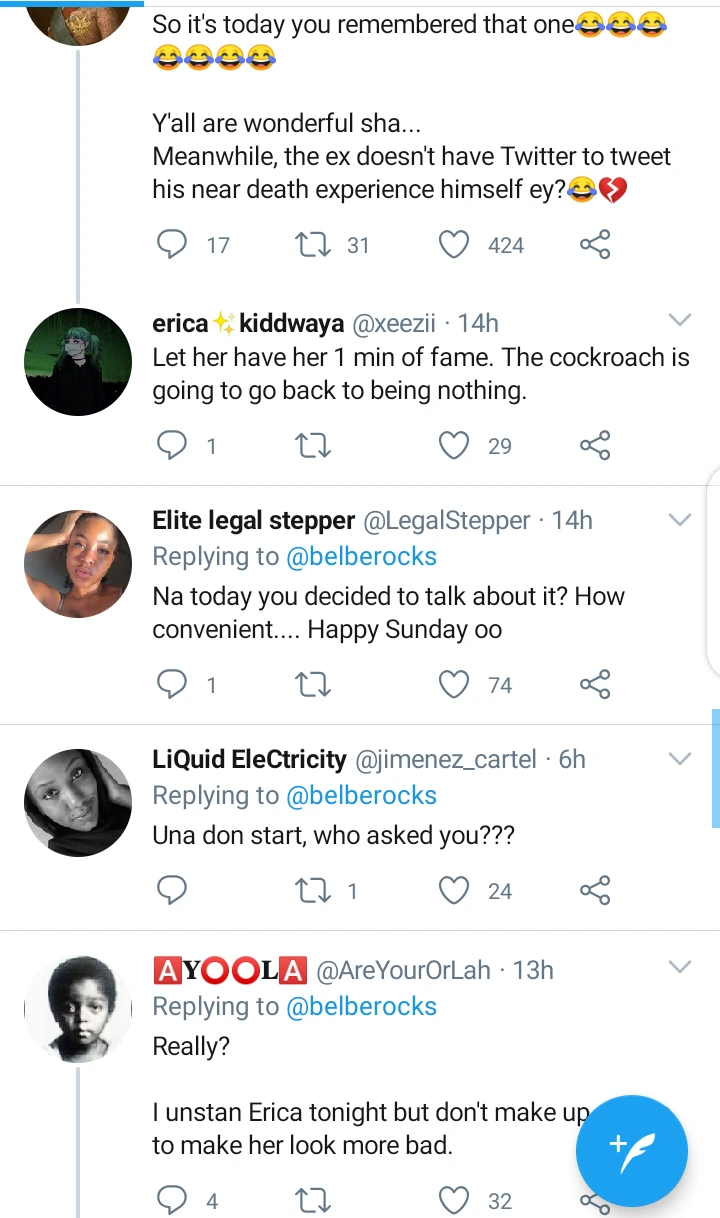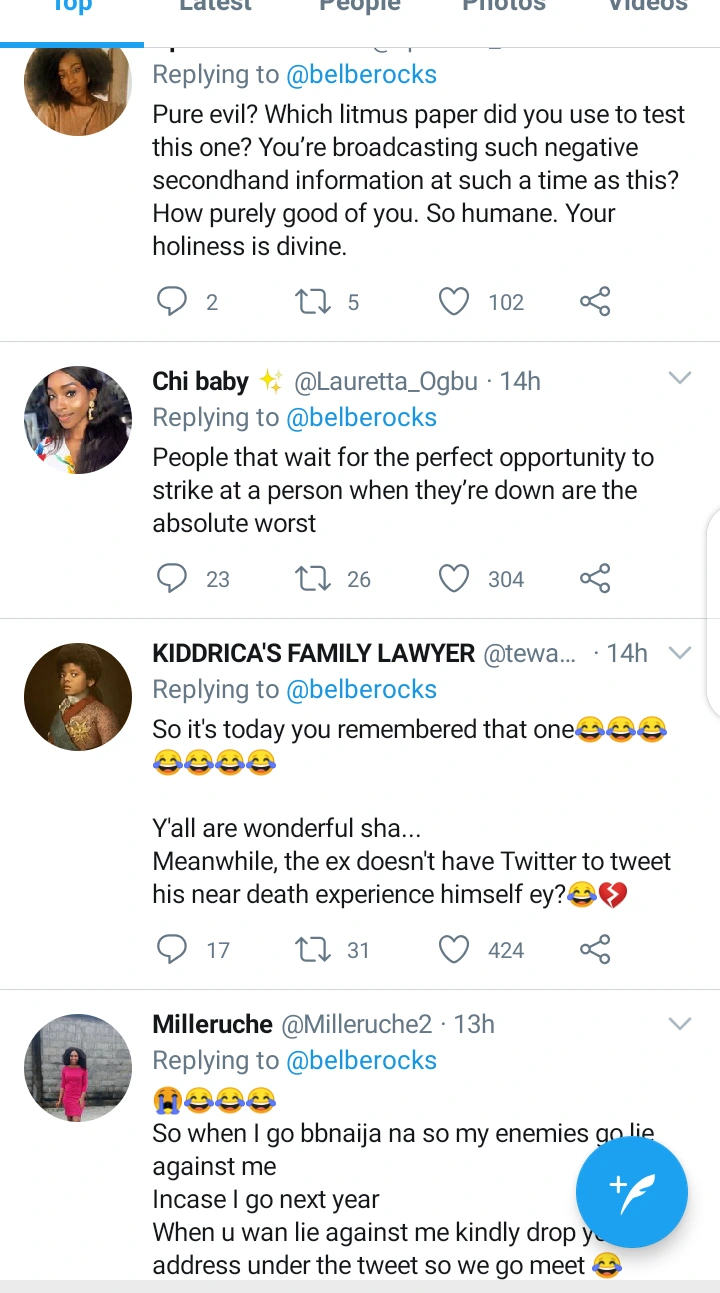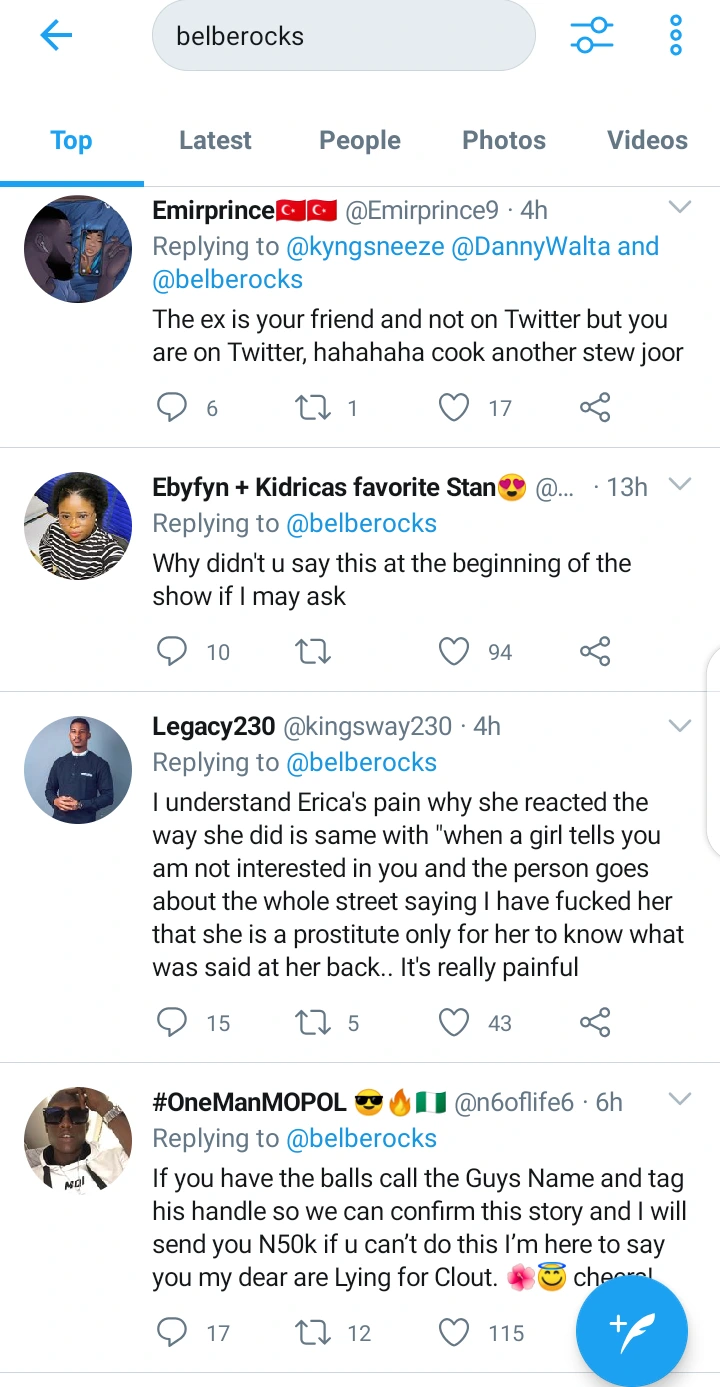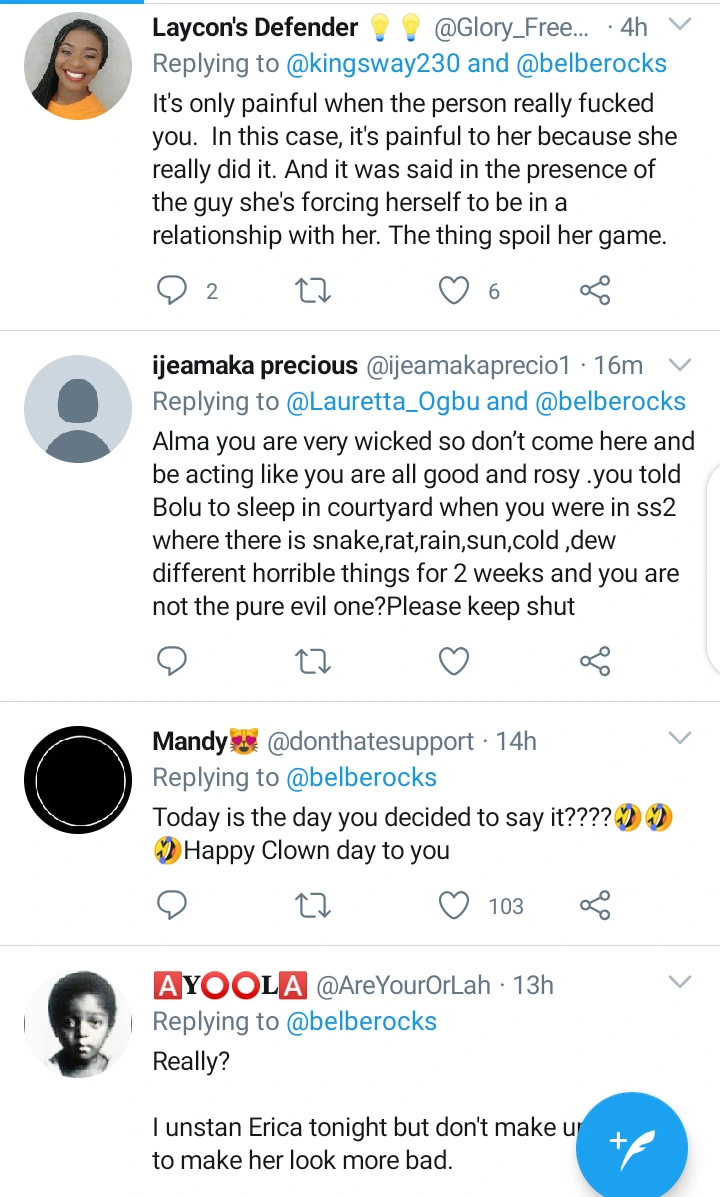 Then, there are several questions we need to ask ourselves here. First, who should be believed? The first lady or the second young man?
Aside that, do you all think these two persons did this "expose of a thing" solely to let Erica lose supporters?