Oshey:See what Bayern Munich Coach, Hansi Flick said about Philippe Coutinho after win over Tottenham.
Bayern Munich coach Hansi Flick is confident Philippe Coutinho is "on the right track" after getting on the scoresheet in the midweek win over Tottenham.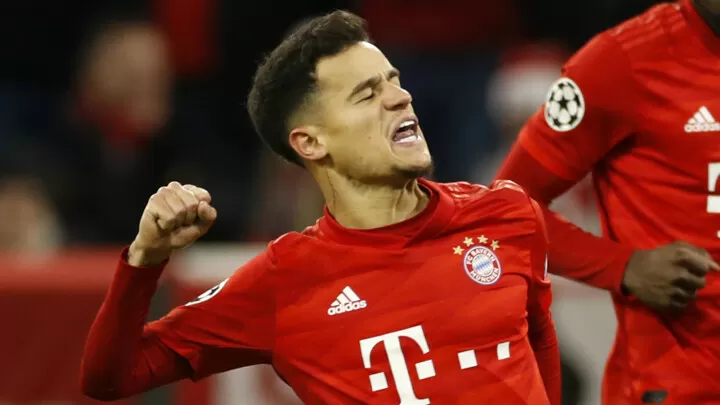 "He played very well against Tottenham. It was important for him to do so," Flick said at his pre-match news conference ahead of Saturday's home clash with Werder Bremen.
"He is in a very good way and is on the right track. It's not easy to come to Germany and get a foothold straight away. He will show his quality again."
Coutinho could be used on the left-wing against Bremen due to the absence of Kingsley Coman, who has been ruled out with a knee injury.
Alphonso Davies is also in contention to play in that position, but Flick is keeping his options open.
Asked whether Coutinho is in line to start, he said: "We will see.
"I have been very satisfied with Alphonso. He has done very well defensively. His pace makes him an asset for us at the back.
"He is also very strong on the ball. I really like his development.