#BBNaija: Exposed! Look at what Ozo and Nengi did in the night while others were sleeping that got viewers' talking [Full Gist]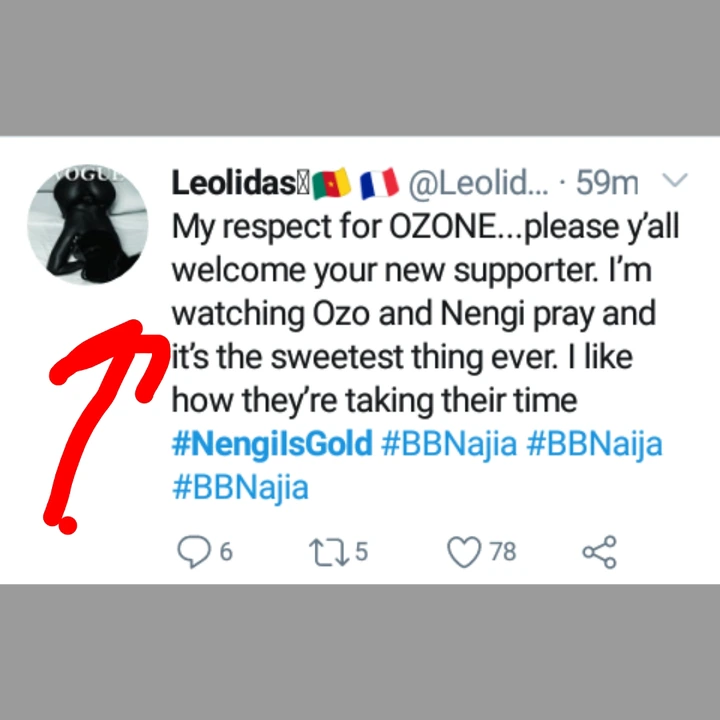 Many people who were awake last night were really happy to see what happened between Ozo and Nengi.
Every housemate was virtually sleeping and they both decided to pray for some minutes. They prayed for every housemate in the house before they slept. The held their hands and prayed to God.
It was really touching to watch that moment. It makes many people to say that if they end up together, their marriage will be laid on good foundation. There have been many reactions from different viewer's who saw what happened. I also wonder how sweet their home would be like if they end up marrying each other. My prayer is that they get married.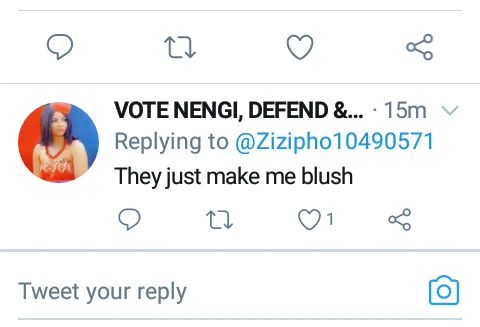 Unlike Nengi and Ozo, some other housemates would have seized the night opportunity to do bad things together, these two guys have proved that BBNaija is a very good show which can be rated 14 if all housemates were like Nengi and Ozo.
The two of them have been so disciplined right from the beginning of the show. You can never see them cuddle or do any bad things to each other yet they deeply lobe each other. It shows that they were taught in a good home and they also followed their parents teachings. I know their family will be very happy to see the way they are painting their image.
They have proven that affections can be shown without physical touch. They show love to each other without doing bad things. Many viewers are so impressed with their relationship.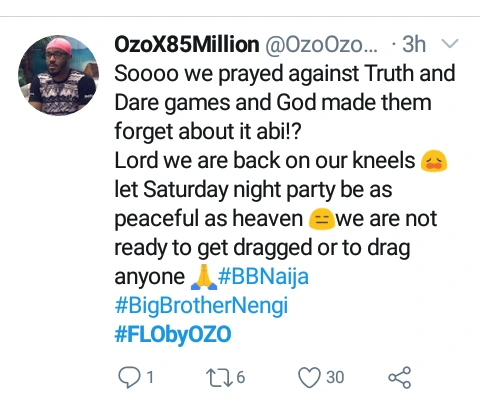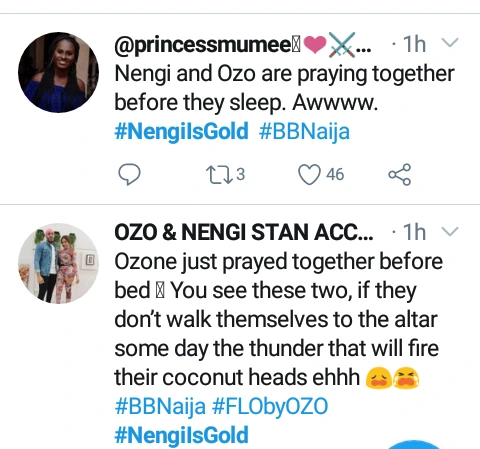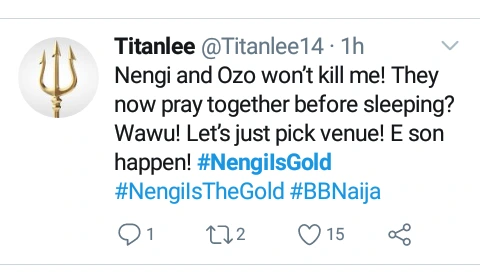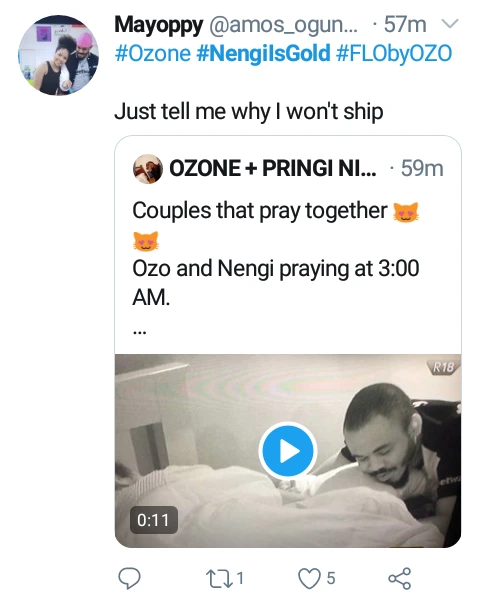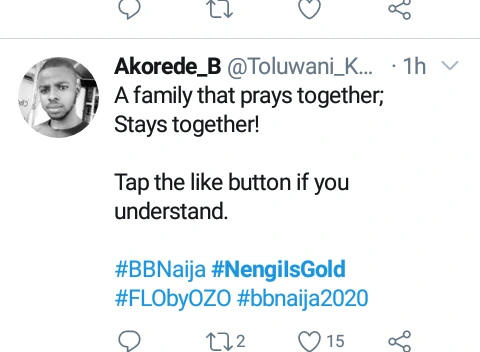 Their prayer this night was not just an ordinary prayer, they held hands together and pray in unity. That shows how smart and mature they are.
Prayers made in the midnight are always powerful especially when it is done in fellowship. As they were praying, many people were saying amen because they look lovely.
What do you think about these two? Do you think it is a nice idea that they prayed together? Do you prefer their relationship to others or you find it boring? Drop your opinions in the comment section.