#BBNaija: Fierce! Laycon Overtakes Nengi To Become The Most Followed Lockdown Housemate On Instagram & Twitter At A Go [Details]
Olamilekan Agbeleshe, popularly known as Laycon is among the 20 housemates of the ongoing Big Brother Naija Reality TV Show, who has endeared himself to majority of viewers of the show. 


Laycon is a 26-year-old singer and rapper from Lagos State. He is a graduate of Philosophy from the University of Lagos.
From the outset, Laycon came in as an underdog, looking reserved and shabbily dressed which made people troll him. However, he proved them wrong by displaying great brilliance and intelligence which other supposedly sophisticated housemates failed to exhibit. For instance, he lectured some of the housemates about of the world when some of them couldn't say whether Europe is a continent or not. 
However, he is a victim of unrequited love as another popular female housemate she fell in love with repudiated his overtures and went after a Billionaire son in the house. Everything, however, is working out for his good as his incredible musical talent and brilliance is paving ways for him.
His two songs Who is Laycon? and Senseless have been streamed thousand of times on several musical platforms, projecting him as a talented singer to watch out for. 
Currently, Laycon is the most followed and popular Lockdown housemate on both Instagram and Twitter.
At first, Laycon was leading only on Twitter but was lagging behind on Instagram. Nengi, another Lockdown sweetheart was the most followed housemate on Instagram. She was topping Laycon with over 200,000 followers as of last month. However, as Laycon continued to exhibit his strengths which got him enamoured by the audience, his followership increased astronomically. 
Today, Laycon overtook Nengi like magic. As of last Saturday, he had only 500,000 followers but just today, he added over 100,000 followers, overtaking Nengi as the most followed BBNaija Lockdown Housemate. That's incredible. 
This only means one thing. Laycon will definitely win this year's edition of BBNaija show as the love and support he has received thus far is overwhelming and incredible.
Meanwhile, Nengi is trailing behind Laycon closely as the second most followed housemate on Instagram. She's followed distantly by Dorathy and then Erica who's placing fourth.
On Twitter, Erica is following Laycon at a very distant second. In fact, Laycon's followrship nearly trice of that of Erica on the bird app, all pointing to the fact that Laycon is a great force to be reckoned with.
Laycon's rose to prominence only screams grace. His winnings so far, indicate that he is favoured all found. Laycon is one of the few housemates who had never seen beyond the shores of Nigeria. The likes of Erica, Ozo, Nengi, Prince, Brighto, Kiddwaya, Vee, Tolanibaj, Prince, Praise, Ka3na and Kaisha have been to different countries of the world.
Laycon hasn't been to overseas but recently he won an all expense trip to Scotland courtesy of Johnny Walker. He has won millions of prizes to too in the house, making him one of the most successful housemates in terms of tasks winning in the house. More and more await Laycon as he continues to dazzle in sheer grace, brilliance and innocence. Congratulations to him.
Photos
On Instagram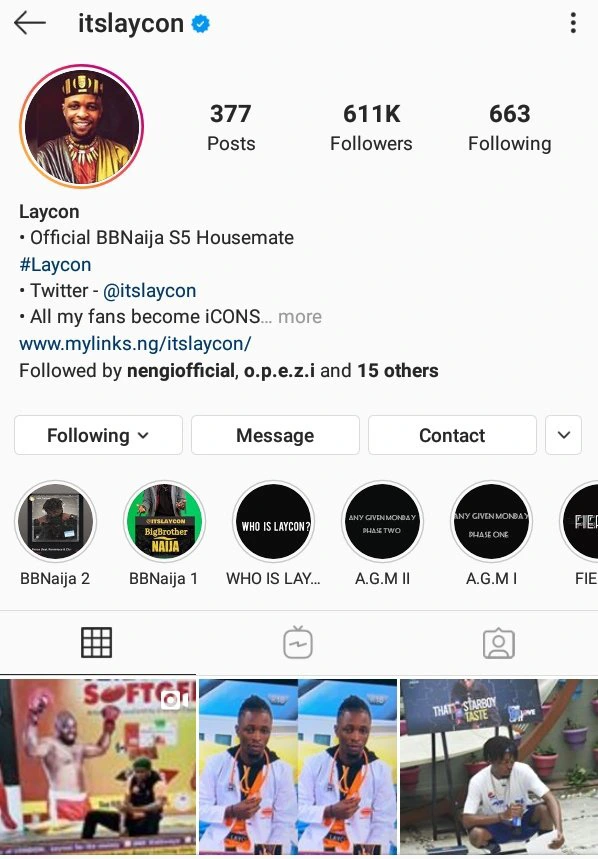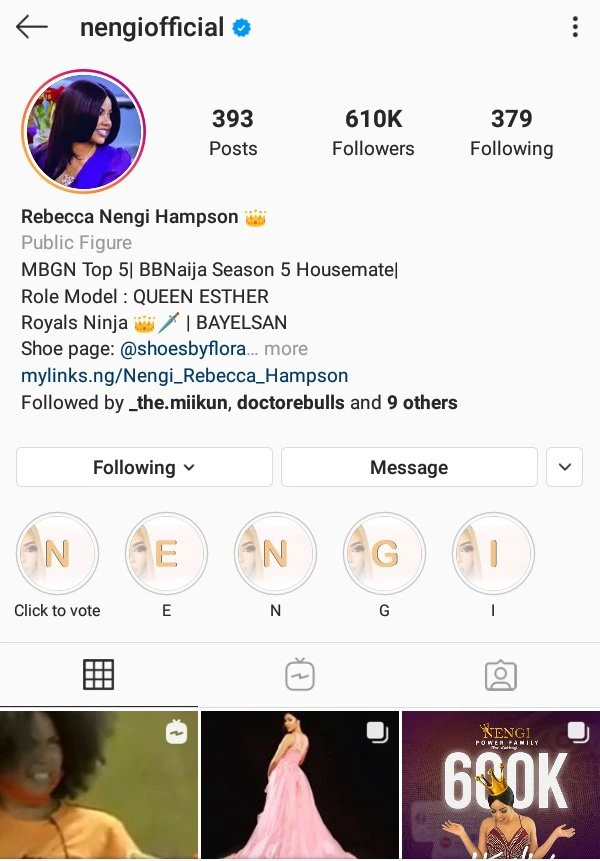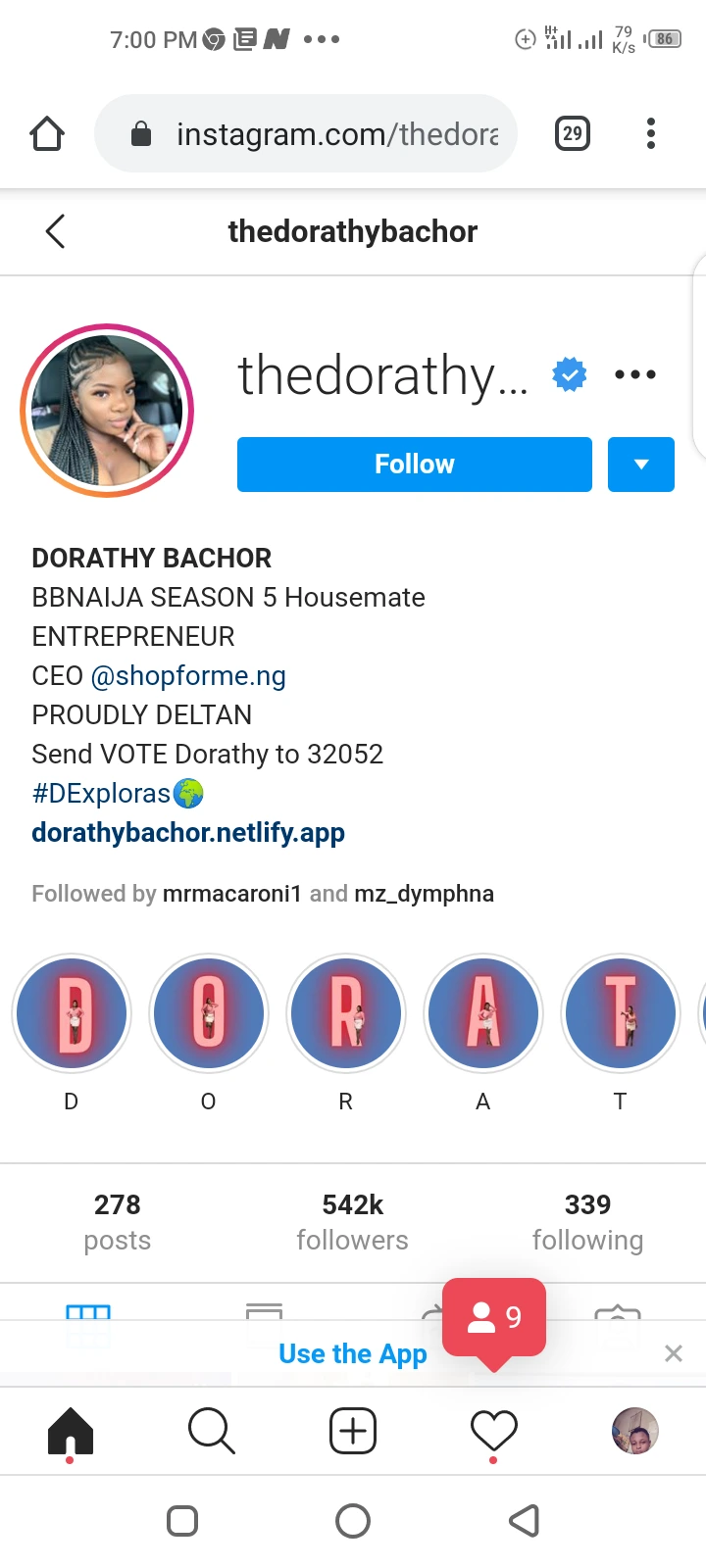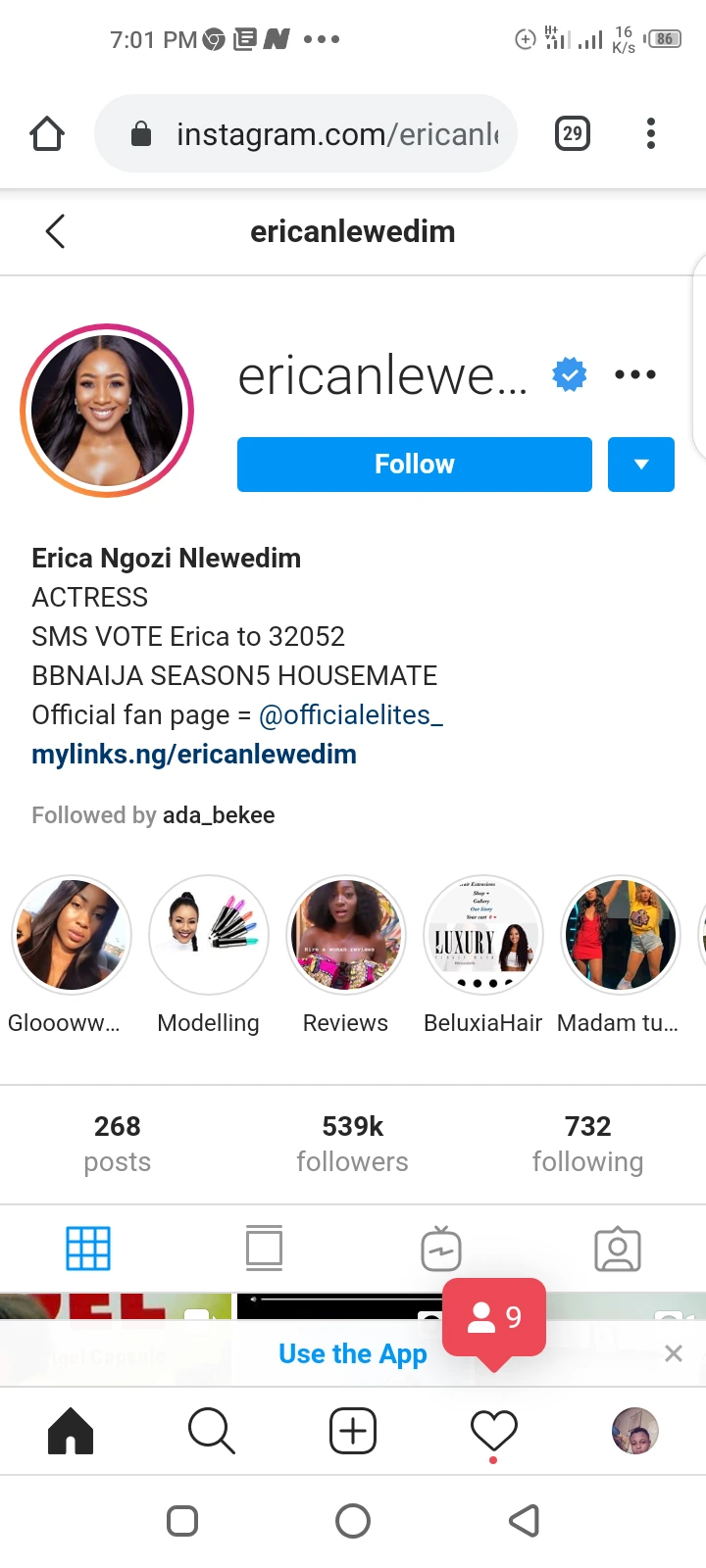 On Twitter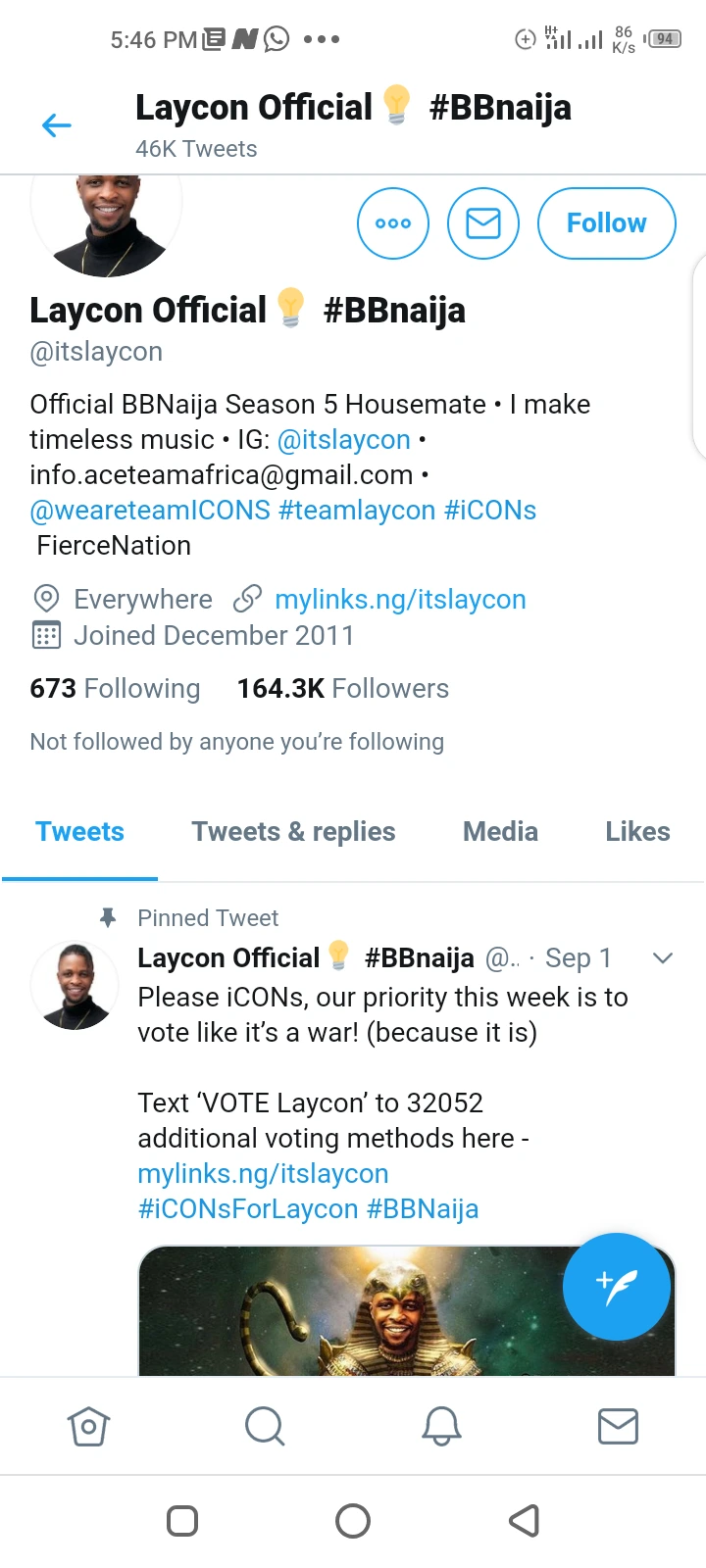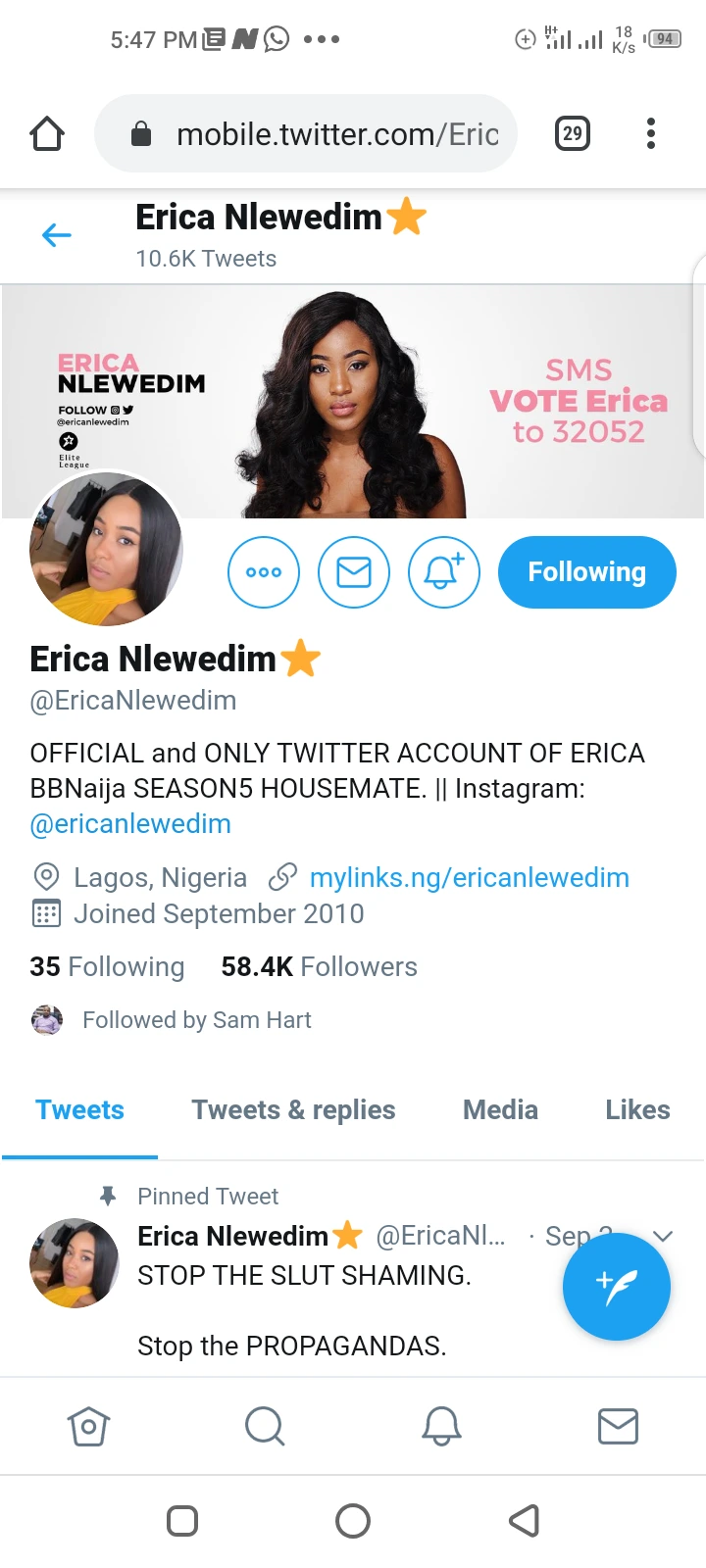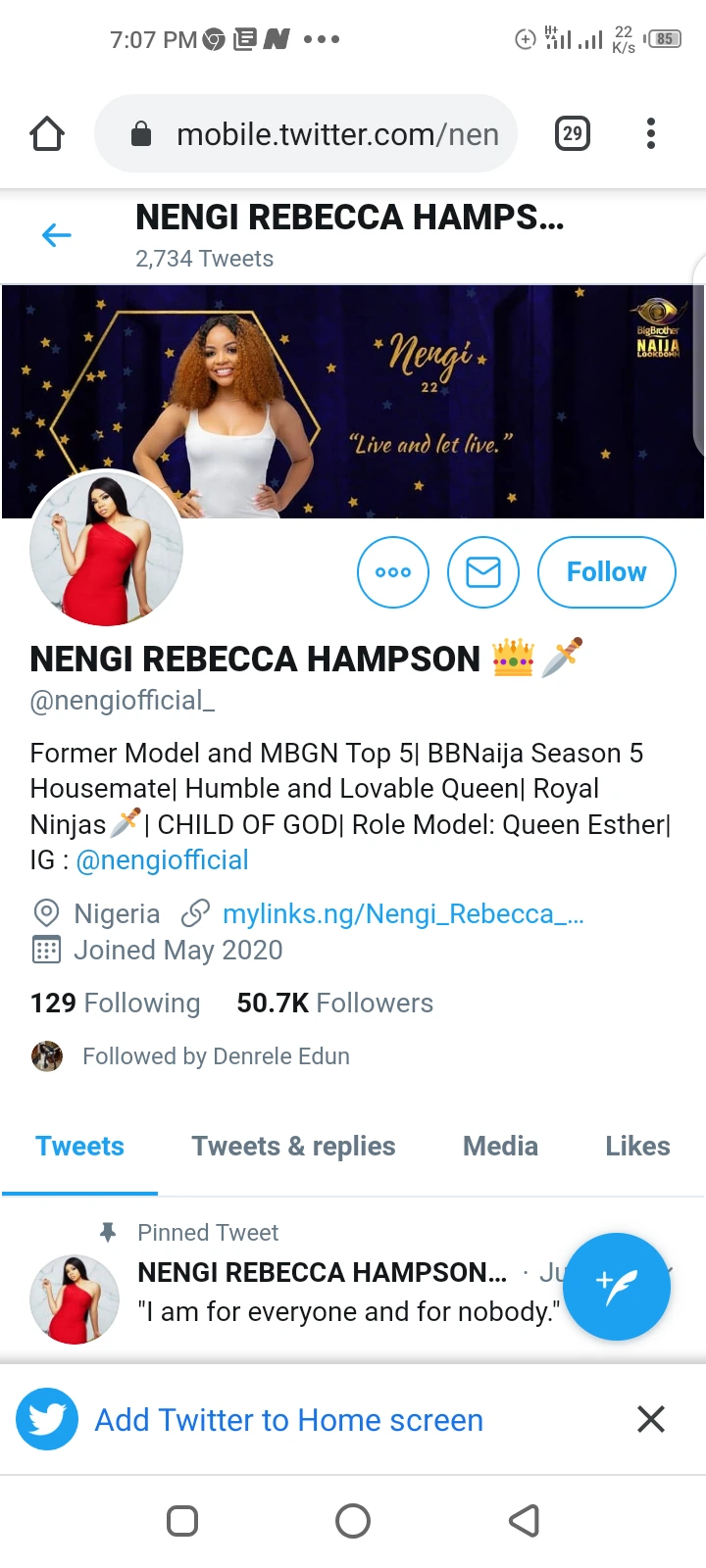 Photos of Laycon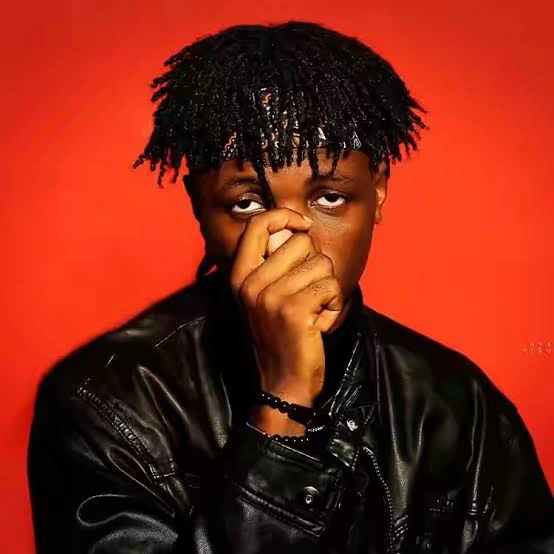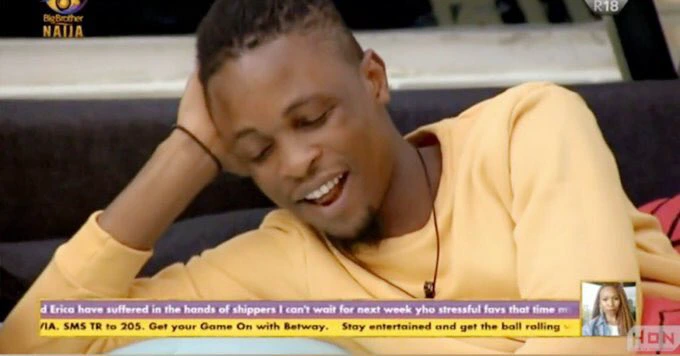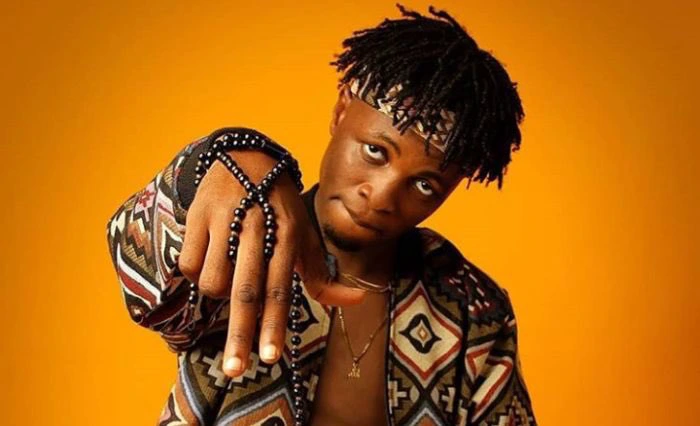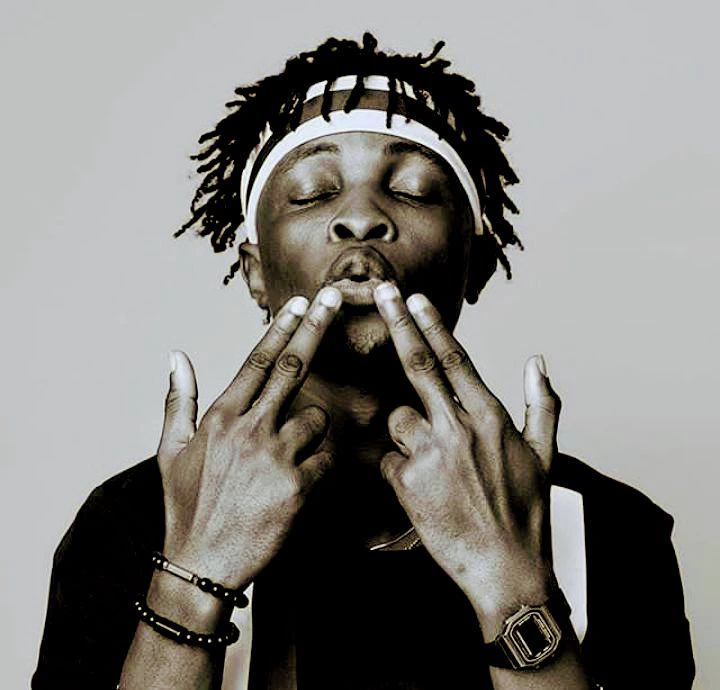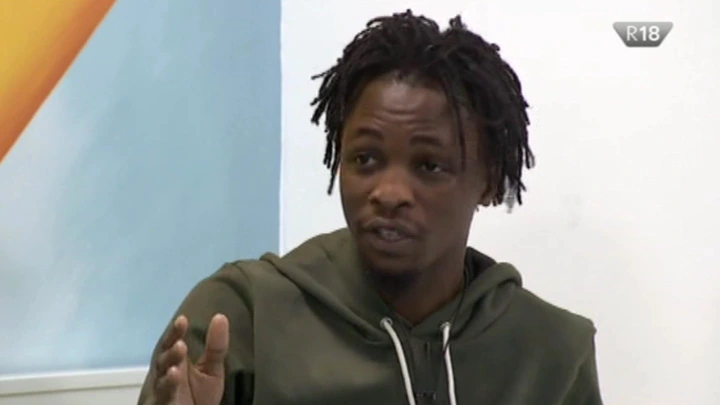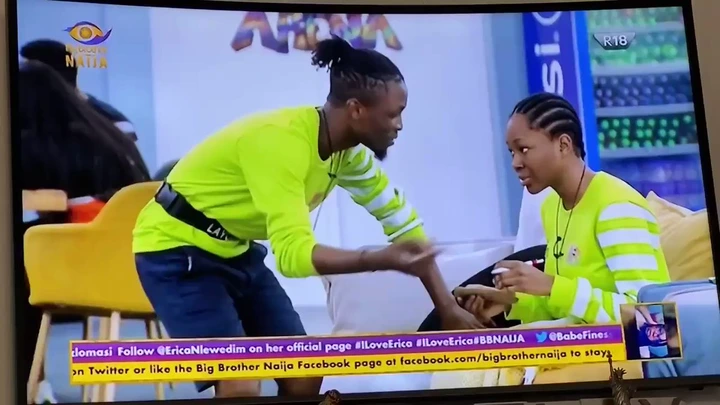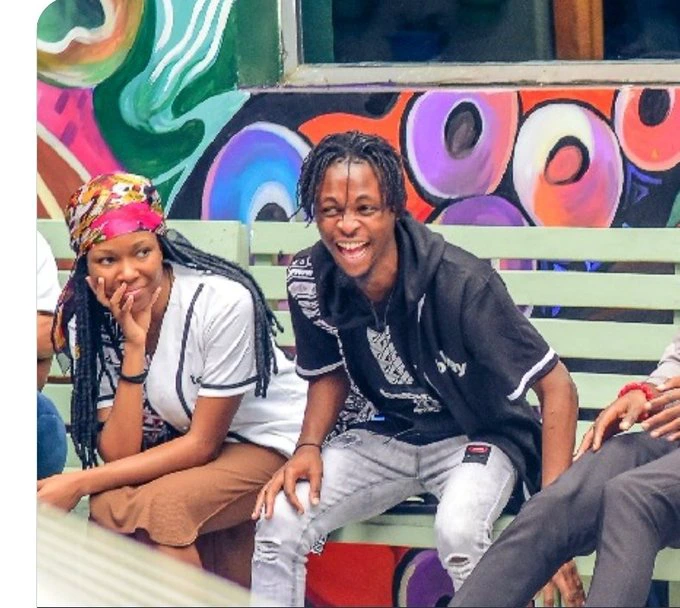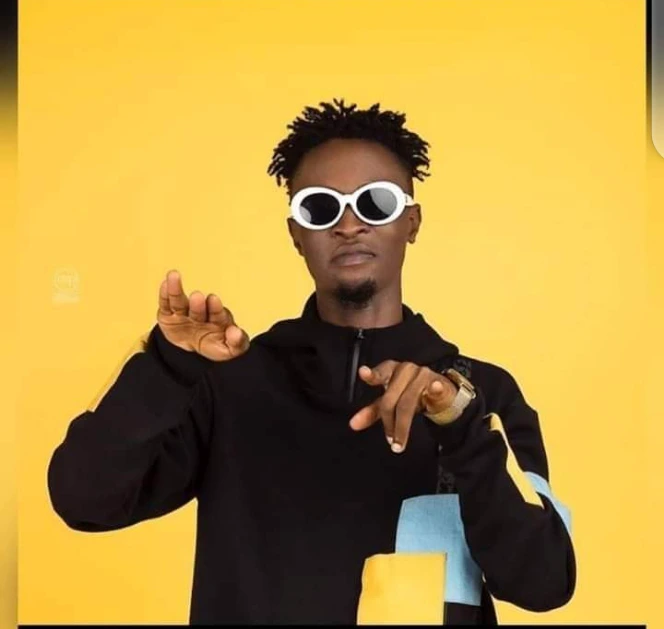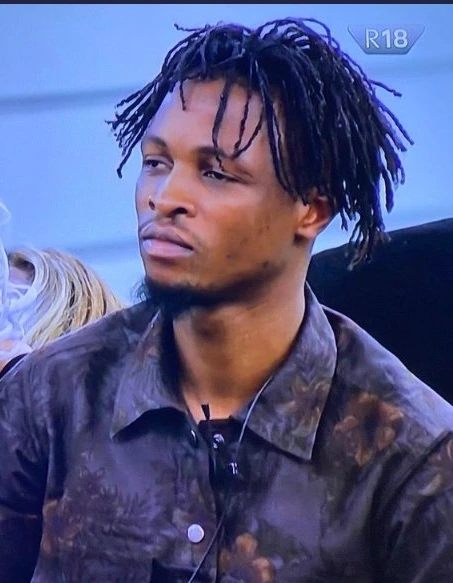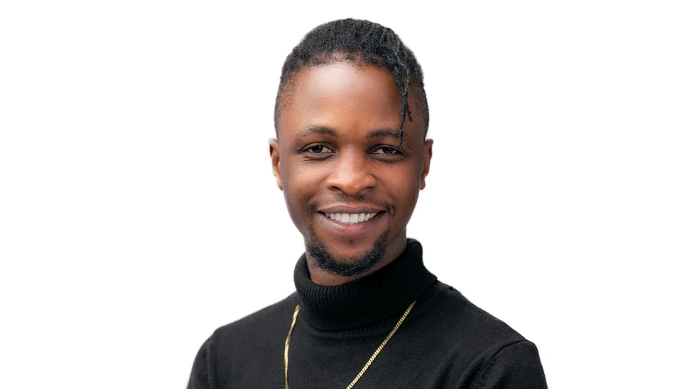 Congratulations to Laycon. What do you have to say about this? Please, share, like and drop your comments. Thank you.