#BBnaija: Hmm! See what was spotted behind Laycon's bed, as organisers post photos of sleeping housemates [Photos]
The Bbnaija reality show is still on, with 11 housemates still remaining in the house.


Tomorrow is a big day, where the faith of some housemates will be decided, popular housemates like laycon and Kiddwaya are also among those who will be the list as Nigeria decide. Today the organizer uploaded some rare pictures of the housemates on a bed where they are seen fast asleep.
They posted the pictures of these housemates with the caption@Bbnaija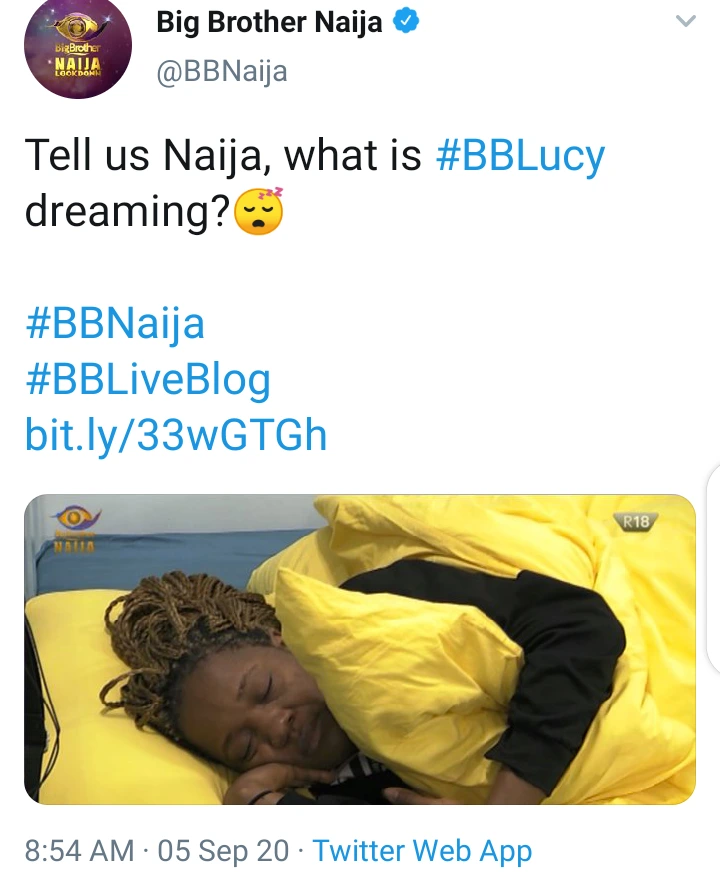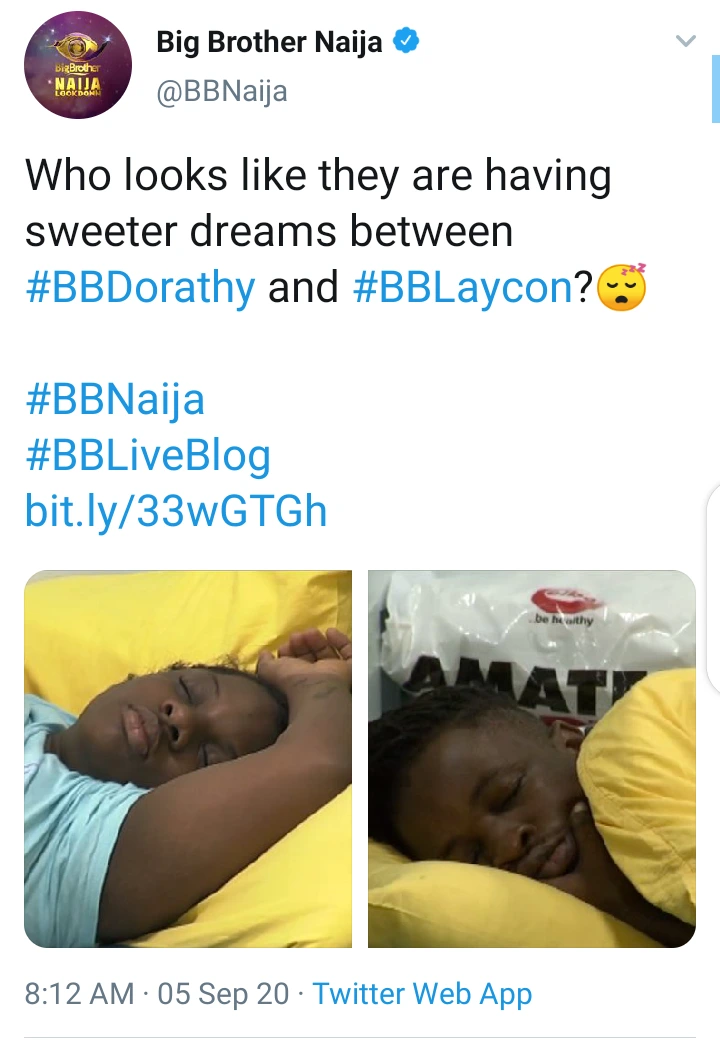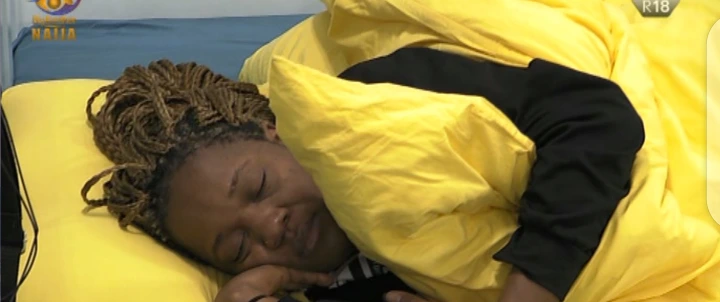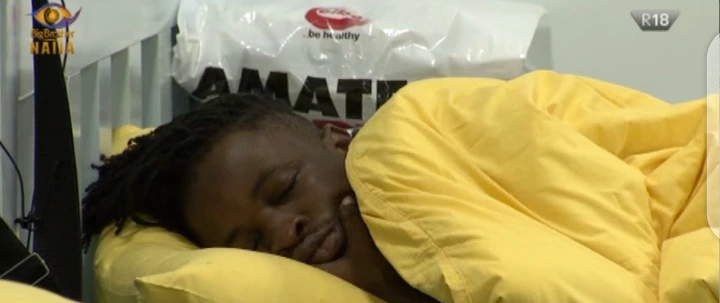 "Who looks like they are having sweeter dreams between #BBDorathy and Tell us Naija, what is #BBLucy dreaming?"
See how fans reacted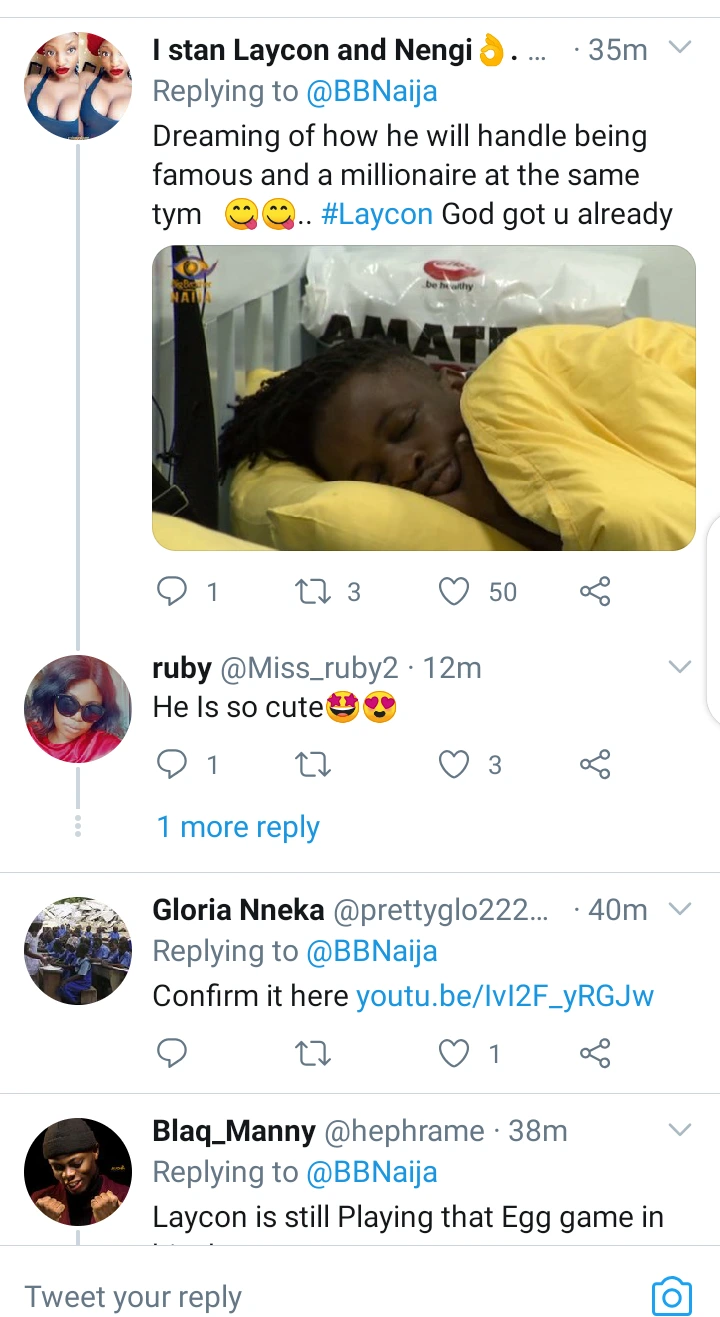 See the picture "Be healthy" and how fans reacted.
"The Guy is stress free"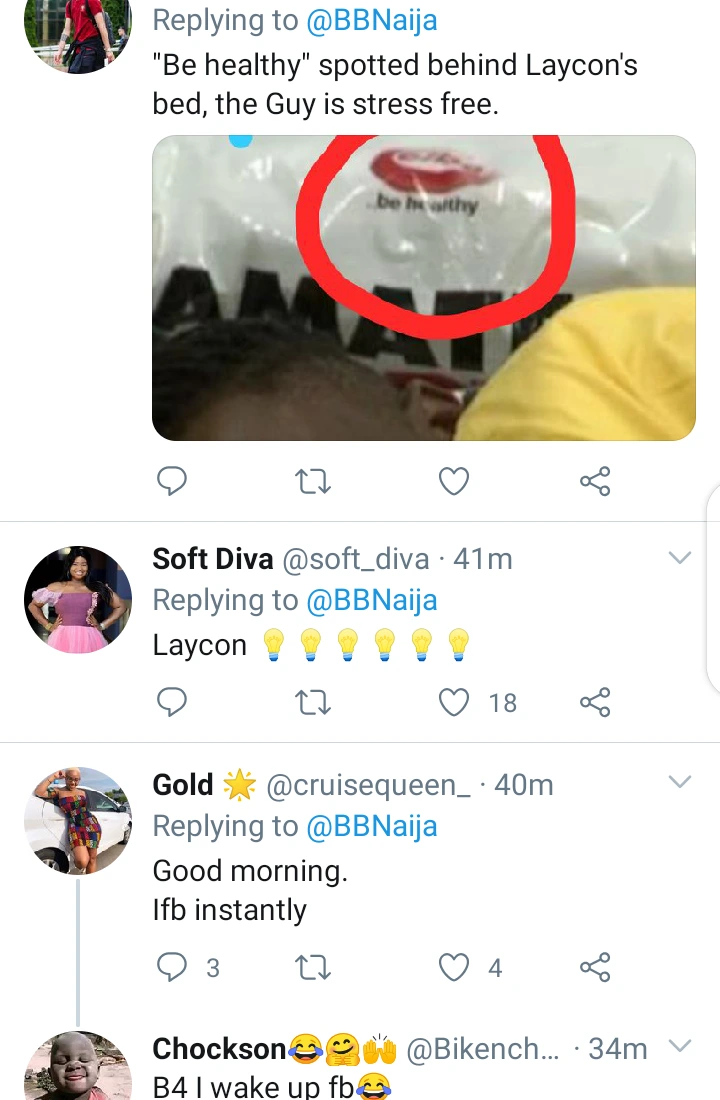 @migosbabe "Dreaming of how he will handle being famous and a millionaire at the same time  😋😋.. #Laycon God got u already"
@hephrame "Laycon is still Playing that Egg game in his dream. 
Dorathy is watching Brighton and Wathoni enjoying their cruise in the hotel room"
@Angel "Ozo is that sibling that will always steal from mummies purse but no one will look his way cause of his innocent look and accuse the one with hard look 😂😂 yesternight was mad fun..."
@lastiey "I would have said laycon but presido is always worried and with his hand on his chin we could conclude he's probably worried in his dream as well...But we got you to ur Excellency
#JackVerifyLayco"
@Daniel "The handler of this page will just be looking for wahala; #BBDorathy sleeps peacefully which everyone can see. On the other hand, this is #BBLaycon's sleeping position since Day1 in the house, so stop looking for a way to drag anyone. They're both comfortably sleeping mbok..."
@_Usual "I think #BBLaycon is having a business talk with the way he's holding his jaw or he's probably having a serious convo.While #BBDorathy seems to be watching a romantic movie."
After what people are saying concerning the housemates, I think every they do is just for a show, a successful man/celebrity shouldn't be trying to bring others down just to promote his someone else.
If you know this and know peace, If the show is not for promoting poverty, the show is also not for promoting immorality besides no one claimed to be poor but a grace story. Just so you know, he everybody as the right to choose whosoever he wants, but no has the right to condemn. So please no insult.
Please kindly the follow button at the right corner of your phone for more related Articles on Bbnaija and other related news on entertainment.
Who do you think got the best sleeping position