#BBNaija: GhenGhen! "Laycon avoid me tonight" - Nengi slams Laycon ahead of Saturday Night Party [Full Gist]
After the housemates were done with their task presentation they went back to the lounge and prepare for their Saturday night party.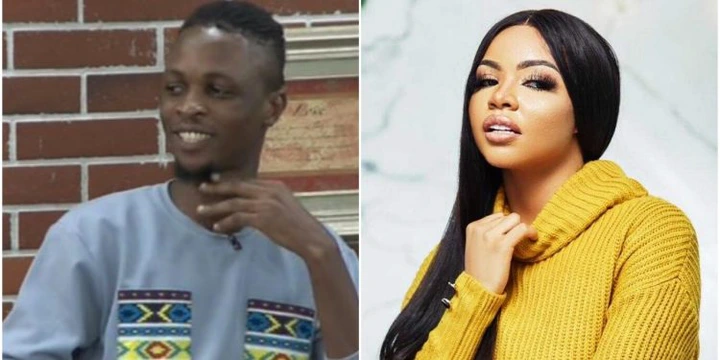 Shortly before the party Nengi confronted Laycon and said "Laycon avoid me tonight o ". It seems Nengi isn't happy at laycon because he does not bond with her like he does in the first week.
Laycon replied her and said "You know I can't avoid you". Yesterday Nengi asked laycon why he only talks to her during the party but ignores her after , Laycon promised her he won't ignore her again.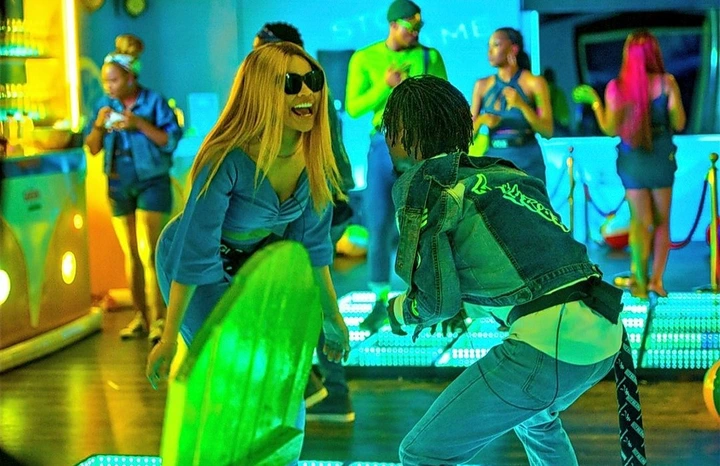 Nengi told Ozo yesterday that she wants to have fun and make friends with the housemates, she does not want to be secluded, It looks like Nengi is trying to fulfill her desire starting with laycon.
See some of the viewers reactions: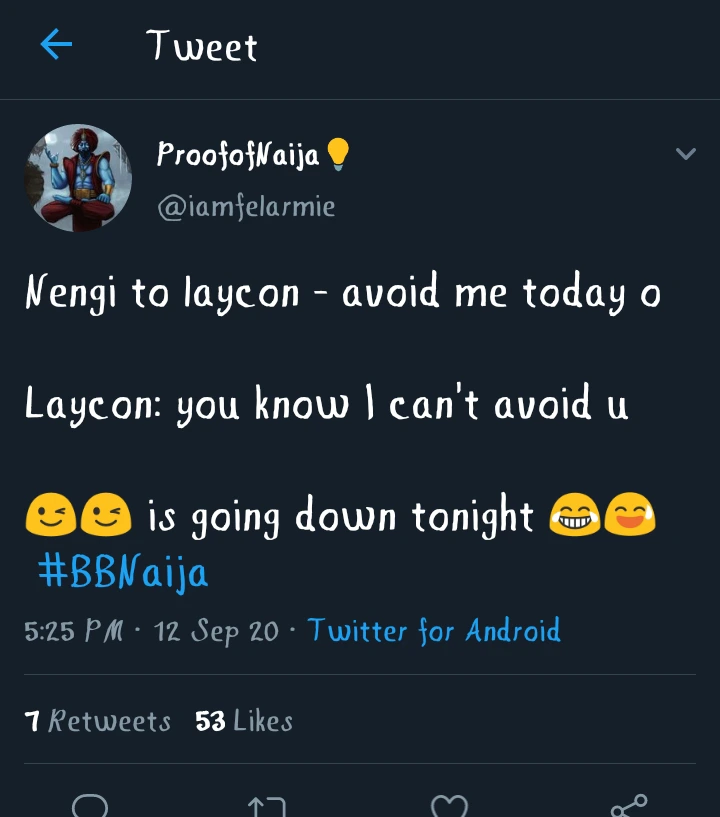 @iamfelarme said: "Nengi to laycon - avoid me today o Laycon: you know I can't avoid u 😉😉 is going down tonight 😂😅".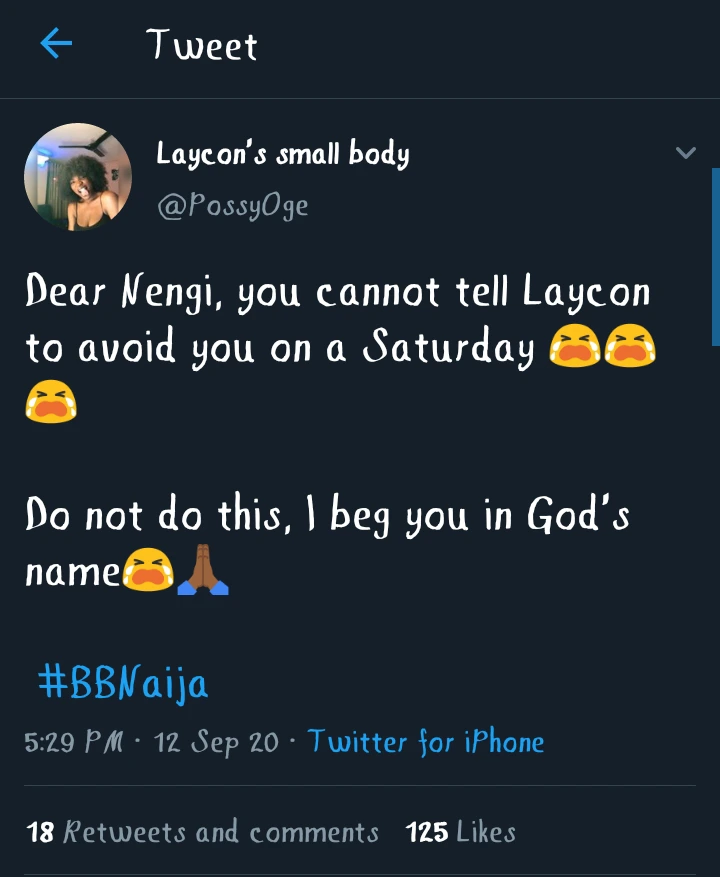 @PossyOge said: "Dear Nengi, you cannot tell Laycon to avoid you on a Saturday 😭😭😭 Do not do this, I beg you in God's name😭🙏🏾".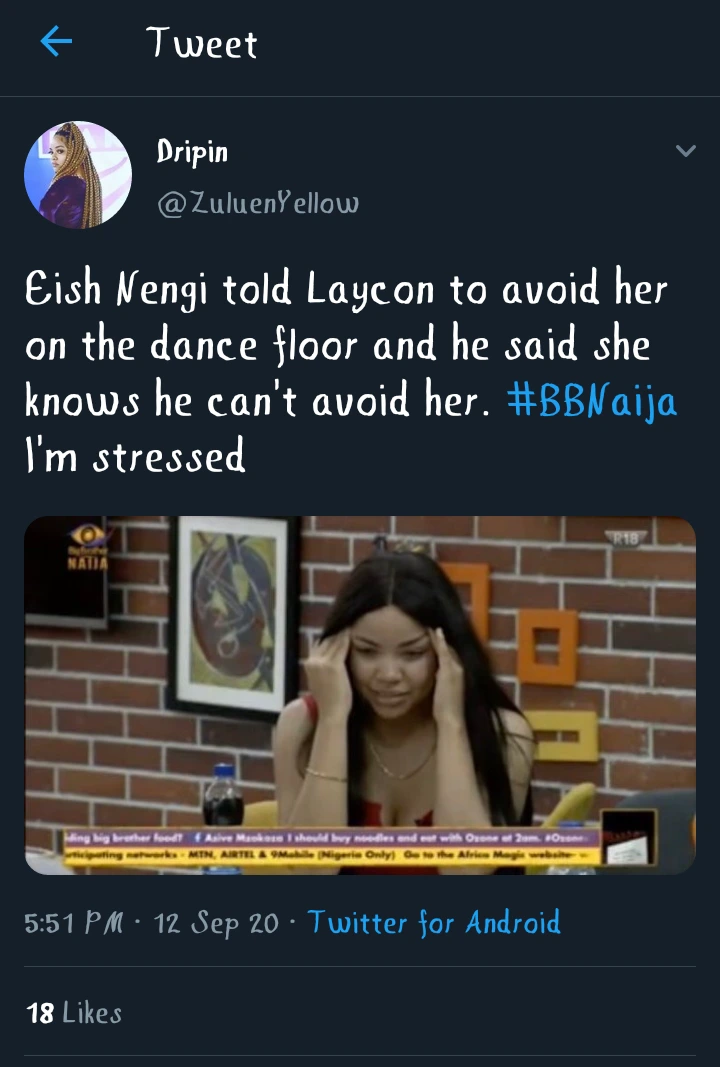 @ZuluenYellow said: "Eish Nengi told Laycon to avoid her on the dance floor and he said she knows he can't avoid her. #BBNaija I'm stressed".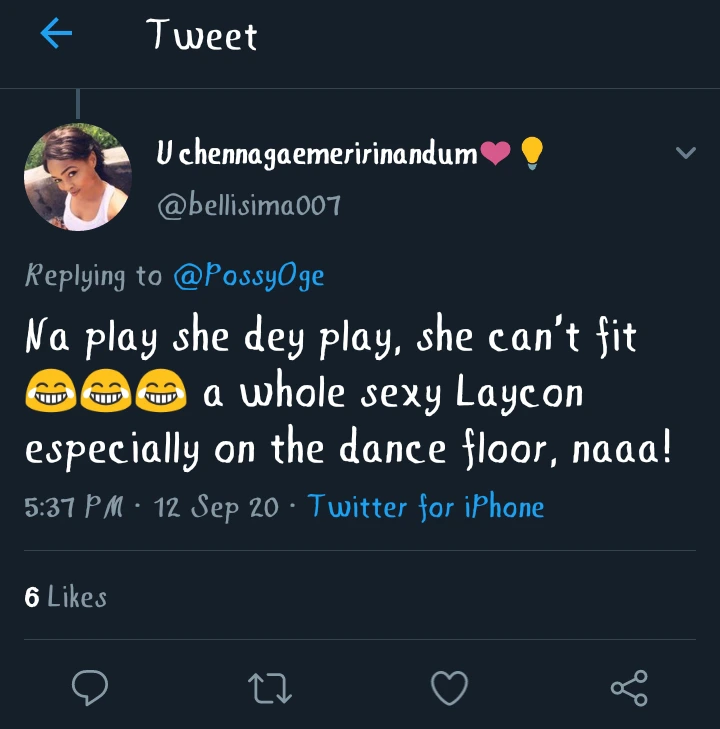 @bellisima007 said: "Na play she dey play, she can't fit😂😂😂 a whole sexy Laycon especially on the dance floor, naaa!".